AIDS Law Project of Pennsylvania: Decades of Service
The year is 1988. Ronald Reagan is president. In every neighborhood, people are dying of something called AIDS, the mere mention of which brings shivers. People are afraid to touch someone with HIV, or to eat in a restaurant where a waiter is gay because he may have AIDS. Doctors refuse to treat patients, many of whom can't afford a lawyer. But some lawyers have a visionary sense of fairness and decency. . .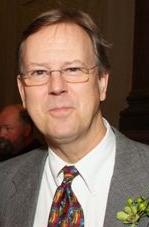 The AIDS Law Project of Pennsylvania is a public-interest law firm founded in 1988 by David W. Webber to focus on AIDS-related discrimination cases. At that time, before the Americans with Disabilities Act, no laws protected people living with HIV from discrimination. Instead, the AIDS Law Project relied upon a makeshift collection of laws to protect people with AIDS from discrimination. The first executive director, David Webber, handed the reins to Nan Feyler in 1993. Nan served as our second executive director until 2000, when current executive director Ronda B. Goldfein's tenure began.
With a staff of lawyers, paralegals and a rotating team of student-interns, the AIDS Law Project of Pennsylvania is still the nation's only independent public-interest law firm dedicated to AIDS and HIV. The organization serves all of Pennsylvania from its home base in Philadelphia. It has risen to the defense of more than 35,000 people free of charge, and has educated more than 37,000 others on AIDS-related legal issues.